https://mars.nasa.gov/
Are you like me and forgot that you are aboard NASA's Atlas V-541 rocket headed for Jezero Crater, Mars? We land soon!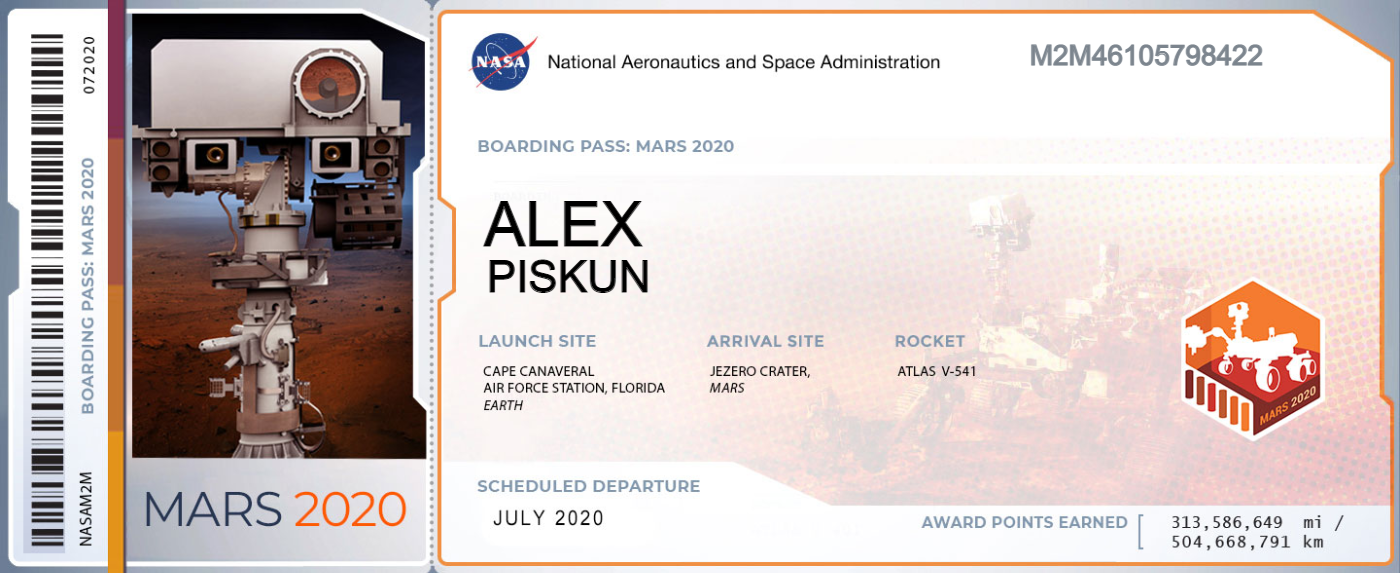 Jog your memory here
https://mars.nasa.gov/participate/send- ... s2020/find
MISSION STATEMENT
The goal of the Mars Exploration Program is to explore Mars and to provide a continuous flow of scientific information and discovery through a carefully selected series of robotic orbiters, landers and mobile laboratories interconnected by a high-bandwidth Mars/Earth communications network.
SCIENCE GOALS
The Mars Exploration Program studies Mars as a planetary system in order to understand the formation and early evolution of Mars as a planet, the history of geological processes that have shaped Mars through time, the potential for Mars to have hosted life, and the future exploration of Mars by humans. The strategy has evolved as we have learned more about Mars and as more questions have arisen. We have gone from "Follow the Water" to "Explore Habitability" to "Seek Signs of Life."